---

If you're interested in CBD products and their benefits, but don't know very much about it, you've come to the right place!
Stone & Leaf has created a guide to answer some of the most common questions surrounding CBD and the incredible effects it can have on your body. If you're ready to experience the benefits of CBD products, head over to our online store today!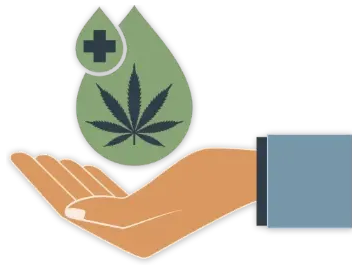 ---

Commonly Asked CBD Questions
With the continued debate about the legalization of marijuana in the United States, it's not surprising that more and more questions are arising around the topic. At Stone & Leaf, we focus on bringing knowledge, experience, and passion to educate the community on what CBD really is.
Read on to learn more about commonly asked questions. If you're interested in trying products such as CBD hemp oil, CBD infused beverages, drops, and more, check out our online store today.
---
What is the Cannabis Plant?

Let's first begin with the cannabis plant. Cannabis is a special type of plant that produces hundreds of chemicals called cannabinoids. Cannabidiol (CBD) and tetrahydrocannabinol (THC) are two of the most common cannabinoids produced by the plant.
Keep in mind, the THC in the plant is the psychoactive ingredient in marijuana, not CBD. We will dive a bit deeper into this and explain the difference between CBD and THC in our next point.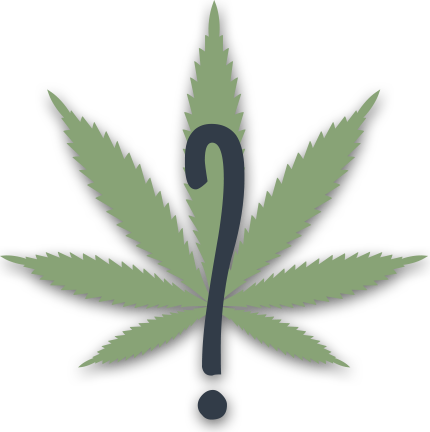 Like any plant, there are many different species of cannabis—with hemp one that contains less than 0.3% of the psychoactive compound THC. Any strain of cannabis that contains more than 0.3% THC is not considered hemp.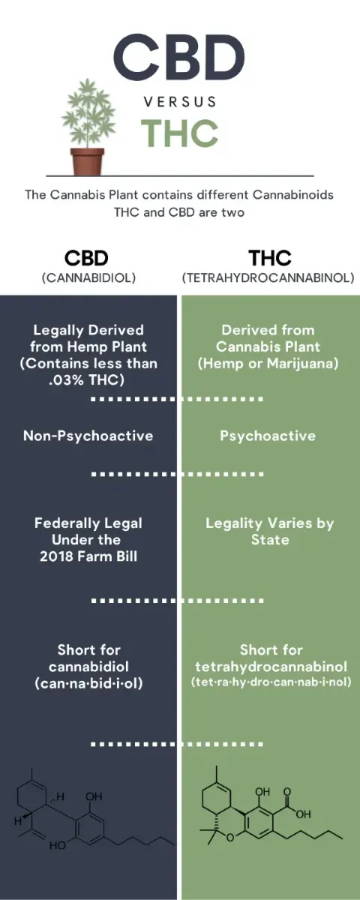 ---
The debate for legalizing marijuana for medical and recreational purposes continues, but CBD is not part of this debate. In fact, hemp-based CBD products are legal in all 50 states, both for direct sale and online sales. Here is everything you need to know: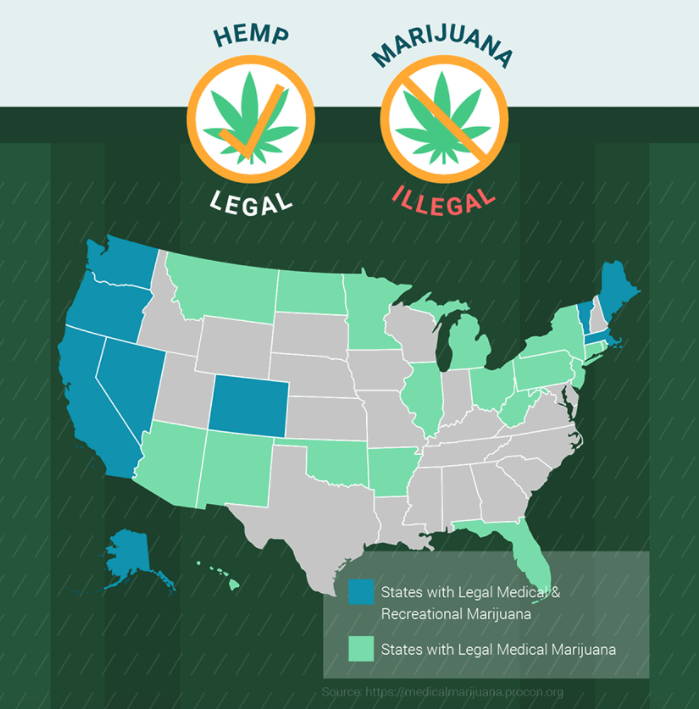 Thanks to the 2018 Farm Bill, hemp is now legal to farm in the United States, making hemp-based CBD products also legal.
Hemp is a diverse crop that can be farmed to create a variety of products including oil, extracts, paper, clothing, textiles, non-dairy milk, protein, and more.
To clarify the confusion around this topic, THC is what is up for debate, seeing as it has the psychoactive ingredient that can cause cognitive impairments. Be check your school, company policy, or sports program regulations to see if the use of hemp-derived CBD is prohibited.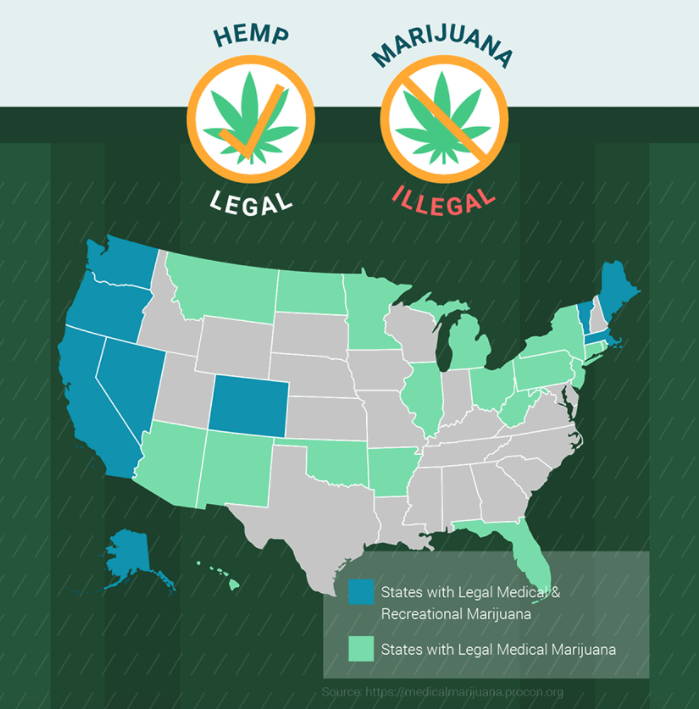 ---
No, CBD will not get you high. THC is the psychoactive agent that gets you high, not CBD. With a maximum of 0.3% THC in hemp, you can rest assured that you can go about your day without any cognitive impairment.
---
---

Will CBD Show Up On A Drug Test?



Common drug tests do not test for CBD, only THC. The likelihood of CBD products showing up on a drug test is extremely low, but it is possible. There is still a small amount of THC, about 0.3%, in hemp products, so those who use multiple daily servings may not pass their drug test. Again, if your school, company, or employer restricts the use of hemp-based CBD, it may not be worth the risk.
No, CBD is not addictive. You can start and stop taking it at any time without worrying about cravings or withdrawals, just like any other pure nutritional supplement. You can take it daily as suggested by the product directions, by your physician, or you can turn to CBD as needed, like on a high-stress day when you need to relax and unwind.
Unlike over-the-counter and prescription medications, hemp is a naturally occurring plant, so side effects are extremely rare and mild, including dry mouth, drowsiness, and an upset stomach.
Long term-use of pharmaceutical drugs like anti-inflammatories can lead to critical liver or kidney issues, and everything from sleeping pills to pain pills can be addictive. These worries are eliminated with CBD treatments.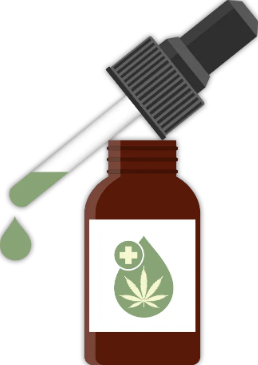 ---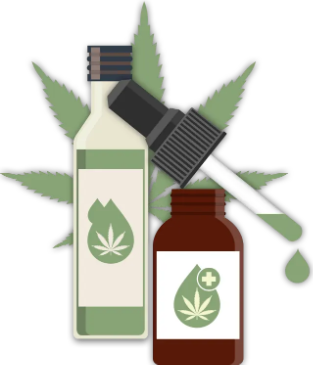 WHAT SHOULD YOU LOOK FOR IN A CBD PRODUCT?

Now that you understand the benefits of hemp-based CBD, you want to find a company who is committed to high quality products. We at Stone & Leaf do our homework to ensure that every brand we showcase cares about their product, the customer, and the environment.
We select companies who are fully transparent, including the purity of their products. This means that no pesticides are used during farming, THC levels are tested by an unbiased third party, and additives for color, flavor, and function are made from the highest quality ingredients.
To ensure you have products that are convenient and easy to use, we have a variety of options to choose from and are always looking for new ways to enhance your CBD experience. Take a moment to browse our options now!
---